Features & Benefits
Vented Sidelight standard units come with smooth white interior and exterior or unstained woodgrain interior and exterior, LoE3 366 glass, stainless steel hinges, and 4-9/19" jambs.
Standard dead bolt and latch on the main door and multipoint locks on the sidelights are standard.
Fixed screens on the sidelights are standard.
General Information
Multi-point locks on the main door are available as an option.
Vented sidelights are available in 6'8" height only.
Vented sidelight units available as inswing door only.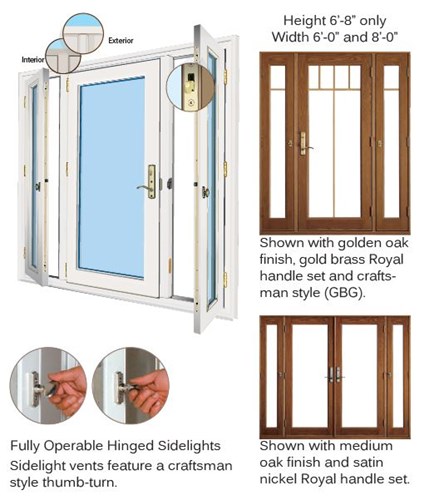 Need More Info?
We are here to help you create the door design you have always dreamed of. If you have any questions about Neuma Doors, please fill out the contact form and we will be happy to assist you.