Transoms
Transom windows above the door add charm and character and allow light to pass while, maintaining your privacy.
Neuma Doors offer transoms in a variety of sizes and styles for both hinged and gliding door styles. With an array of divided light patterns, you can design the transom to compliment the style of your home and patio door.
Stationary Sidelights
Sidelights visually open up the doorway and increase the ambient light and access to the outdoor views.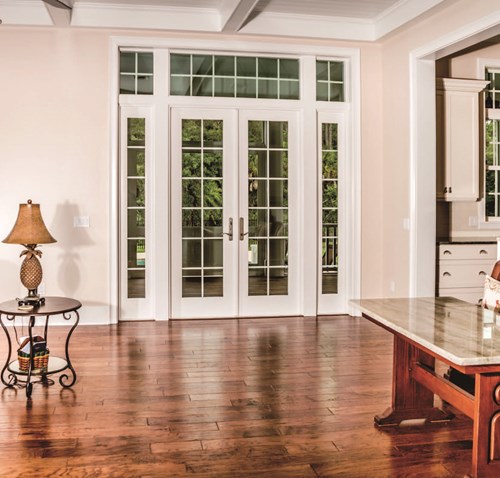 Need More Info?
We are here to help you create the door design you have always dreamed of. If you have any questions about Neuma Doors, please fill out the contact form and we will be happy to assist you.